Wed, 10/26/2011 - 21:34
...but who shall command the skylark not to sing?
In the news...
On 7th October 2011, Yemeni journalist and activist, Tawakul Karman became the first Arab woman to win the Nobel Peace Prize. She is the founder of Women Journalists Without Chains and a tireless defender of freedom of expression. She shares the prize with the equally inspirational Liberian President Ellen Johnson Sirleaf and peace activist Leymah Gbowee.

Liberia's election fever takes a turn for the worst
Election rivalry has worsened tensions between the media and political parties in Liberia. Reporters Without Borders has reported a surge in reports of violence and intimidation against radio and TV stations and newspapers since the first round of the country's presidential election on 11th October.
In one incident, a Molotov cocktail damaged a radio and TV station said to support the main opposition leader Winston Tubman of the Congress for Democratic Change (CDC), who is running against the incumbent Ellen Johnson Sirleaf.
Journalists at Truth FM, a purportedly pro-government radio station, have also fallen victim to acts of intimidation. Apparently, CDC officials have demanded that journalists delete photographs which may threaten their position in the second round of elections. A reporter working for the New Democrat Daily was told to get rid of the photos he took of the victim of a hit and run incident involving a CDC car on the campaign trail.
"The climate of violence must stop so that the second round, scheduled for 8 November, can proceed normally. We urge the authorities to ensure that the media are able to operate properly because they play a crucial role during elections", RWB said.
An agreement signed by the police and various political parties on 17 October banned acts of intimidation and physical attacks on journalists, but is yet to be signed by the CDC who describe it as a "trap".
China's Nobel peace laureate still behind bars
Following this year's Nobel Peace Prize, RWB has urged the laureates to put pressure on China's government to release last year's winner of the award, Liu Xiaobo. A dissident writer and intellectual, Liu is serving an 11-year jail sentence and is the only Nobel peace laureate currently behind bars.
He was charged with subverting state authority for posting outspoken articles online and helping draft Charter 08, a call for democratic reform, which now has more than 10,000 signatures from various intellectuals and human rights activists.
"Liu's continuing detention and the especially strict surveillance of his family should be the subject of a major campaign by all human rights activists" RWB said.
Jean-Philippe Béja, a friend of Liu, said: "Liu's wife is still under house arrest and is being denied any contact with the outside world. She can only leave her home once a week."
As a somewhat limp olive branch gesture in the run-up to this year's Nobel Peace Prize, the authorities allowed Liu to attend his father's funeral in August and let him have two family visits in September, the first since he was convicted in 2009.
Brazil's army weeding out grassroots reporters?
Grassroots reporting in Brazil's favelas has come under fire from the army in their attempt to "pacify" and secure the areas before the 2014 Football World Cup and 2016 Olympic Games.
A series of incidents in Complexo do Alemão, a group of 13 favelas in Rio de Janeiro, suggests the military is taking a tough stance against journalists' work.
On 2 October, favela reporter Patrick Granja filmed a resident being beaten up by eight soldiers. After circulating online and being posted on the websites of the newspaper A Nova Democracia (AND) and Favela news agency, Agencia da Noticias das Favelas (ANF), reporters from these organisations were later censored in the same favela by soldiers, who ordered them to stop filming.
"The fight against organized crime is necessary, but it should not lead to the creation of enclaves in which there is less respect for certain basic civil liberties than elsewhere", RWB said.
Brazil's journalists and bloggers are often subject to violence in certain regions, especially when working for local or alternative media. The government appears to be responding slowly to the most recently reported cases.
The noose tightens in the Eternal City
A decision by Italy's parliament to discuss a government bill that would prevent the publication of police wiretaps in the news media and force websites to publish corrections, has been met with condemnation from press freedom groups.
The bill would prevent the media from publishing any transcripts from a telephone tap until judges and lawyers decide they are not "essential for proving the guilt or innocence" of the person being investigated. If deemed "inappropriate", reporters and editors could face up to 3 years in prison and a fine of up to 300,000 euros.
The bill was approved by the senate in 2010 but hastily shelved because of an outcry from civil society and the threat of strikes from outraged journalists. The whistle-blowing website Wikipedia added, "The obligation to publish on our site corrections required by the law, without even the right to discuss and verify the claim, is an unacceptable restriction of the freedom and independence of Wikipedia."
RWB argues that these measures will harm media investigations into corruption and organized crime, which are often based on telephone taps. It said, "The government is trying to cover up the prime minister's sex scandals, many of which have been exposed by the publication of phone transcripts."
The European Court has ruled that the right to information must prevail in coverage of judicial investigations or the publication of phone taps and that only a court can weigh the right to privacy against the public interest from their publication.
Iraqi journalists attacked and intimidated
Concern has mounted over a series of violent attacks and intimidation against media personnel. In one of the latest cases, unidentified gunmen opened fire on Al-Iraqiya TV reporter Abd Al-Hasan Al-Rukaabi as he was driving. Rukaabi said he was unaware of what motives the gunmen had.
In another incident, soldiers raided the home of Al-Sharq reporter Khalil Al-Alwani in Fallujah. He said the raid was carried out illegally and probably with the aim of arresting him over a series of articles about the alarming increase in violent crime and murder in the area. The authorities denied having anything to do with the raid. Journalists and activists demonstrated peacefully the next day to demand an investigation.
TV executive Hoshyar Abdallah was also arrested in the Kurdish city of Sulaymaniyah on a charge of defaming former Kurdish water resources minister, Abdul Latif Muhammad Jamal, by accusing him of corruption. He was released two days later on bail. Abdallah heads KNN, a Sulaymaniyah-based TV station affiliated to the Kurdish Opposition Movement Change.
RWB has urged the Iraqi authorities to put a stop to the abuses against media personnel and to guarantee their safety under the law adopted last August for the protection of journalists.
Quote of the month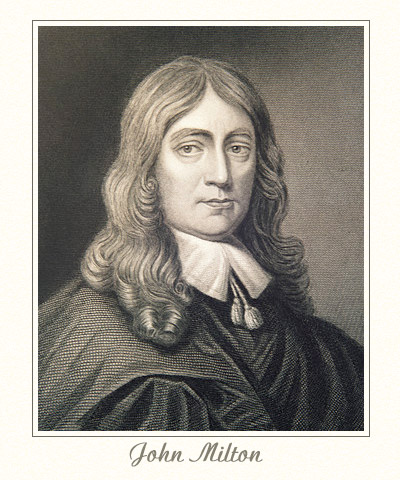 "Give me the liberty to know, to utter, and to argue freely according to conscience, above all liberties." John Milton (1608-1674), English poet.
PRESS FREEDOM BAROMETER 2011
55 Journalists killed

3 media assistants killed

164 journalists imprisoned

9 media assistants imprisoned

123 netizens imprisoned
Visit http://en.rsf.org/ for more information
OUR ERITREA
Radio Erena gives a voice to its people
In its Press Freedom Index, Reporters Without Borders classified the media environment in Eritrea at 178 out of 178, the lowest possible rating. Eritrea is run by the People's Front for Democracy and Justice (PFDJ)- other political groups are not allowed to organize, although the unimplemented Constitution of 1997 provides for the existence of multi-party politics. According to the BBC, "Eritrea is the only African country to have no privately-owned news media... Not a single [foreign correspondent] now lives in Asmara." Independent media has been banned since 2001.
I met with a group of exiled Eritrean journalists who run a radio station from a street in Paris. From their small studio, they provide their listeners, both inside and outside Eritrea, with rare access to impartial information.
Comments or opinions expressed on this blog are those of the individual contributors only, and do not necessarily represent the views of FRANCE 24. The content on this blog is provided on an "as-is" basis. FRANCE 24 is not liable for any damages whatsoever arising out of the content or use of this blog.